Air Conditioning Services Near Northborough, MA & Surrounding
For reliable, quality air conditioning services in Northborough, MA, and the surrounding areas look no further than Sharp Plumbing & Heating. We offer exceptional cooling system options and products to help keep your home cool during those humid summer days.
What's more, we offer efficient, local, professional service for your air conditioner and all its parts.
For the past 20 (…and counting) years, we have been the first choice for air conditioning services in Northborough. Our skilled technicians are ready and willing to see how they can help with your cooling system today! Let Sharp Plumbing & Heating be your go-to cooling system experts.
At Sharp Plumbing & Heating, we strive to meet our clients' cooling service needs. Whether it's installing a new air conditioner or diagnosing your existing system for an AC repair, our team will take the time to complete the project and provide the best solutions. 
We'll always make time to fully explain your options and ensure that you understand them before asking you to make any decision. It's your home, so the answer should fit your needs and your budget!
Professional HVAC Services
Our team wants to earn every customer's business by consistently going above and beyond with the service we deliver, and with air conditioning as one of our specialties, consistency won't be a problem. 
From everyday maintenance needs, regular wear and tear, or a total replacement of your system, you can count on the local professional team at Sharp Plumbing & Heating. Whether you need complex AC repair work or need an HVAC system installed in your newly constructed home, consider calling our team of skilled technicians. 
HVAC SYSTEMS INSTALLATIONS
The local professional experts at Sharp Plumbing & Heating provide comprehensive residential HVAC system installation services. We'll find the solution to your home comfort problem quickly and efficiently.
When our skilled HVAC contractors enter your home, you'll feel confident knowing we'll install and optimize your new system. We'll carefully install every component to ensure it remains in compliance with all code requirements. Keeping your family as comfortable as possible is our goal for all residential HVAC system installations.
If your current system is giving you trouble, give us a call. We offer high-quality HVAC replacement services in Northborough, MA. Our goal is to safely replace and install HVAC systems to provide comfort to our customers year-round. With 20 years of experience, you can count on us to reach that goal. 
Air Conditioning Services
Air conditioners have one important job: maintaining a comfortable indoor air temperature. When your AC unit breaks down, it can cause stress and lead to expensive repairs. But with our team in your corner, you can make the frustration disappear with our air conditioning services. 
We provide the following HVAC services for your cooling system: 
AC replacement and installation 
AC repair 
Maintenance and tune-ups 
At Sharp Plumbing & Heating, we take every job seriously. That's why we arrive on time for your scheduled appointment and offer you solutions that fit within your budget. 
AC Replacement and Installation
Air conditioners are not a one-size-fits-all piece of equipment. When helping you choose the right one for your home, we'll consider the size of your house, your budget, and your usage needs to narrow down your choices. We'll always recommend the best AC unit for your needs.  
Once you've chosen your new unit, we'll get ready to install it. Our trained technicians will take all of the appropriate steps to accommodate your new air conditioner, ensuring it will provide the cooled air you need. The system will be tested to guarantee it has been properly installed. 
When it's time for a regular maintenance appointment, we'll come to your home to inspect it and help keep it running for many years.   
BENEFITS OF REPLACING YOUR AGING UNIT
Your air conditioner has a limited life expectancy. But you may be struggling with the decision of whether to keep repairing your old unit or commit to a new one. Consider the following benefits while you're trying to decide. Installing a new air conditioner will: 
Reduce energy consumption 
Lower your utility bills 
Increase your overall comfort
Improve your indoor air quality   
Require fewer repairs 
Provide a better capability to cool 
You won't have to worry about whether fresh, cool air is evenly distributed throughout your home. 
AC REPAIR VS. REPLACEMENT
In the short term, repairing your cooling system will cost less than completely replacing it. However, if you're calling every month for another repair, those costs will eventually equal the price of a new unit. A new system will work more efficiently and use the latest refrigerant, which is more cost-effective than continuing to rely on an older model.  
Ultimately, it's always up to the customer, and we'll complete a repair if that's what's best for your home.
A failing cooling system spells trouble when temperatures begin climbing. Your home begins to warm, and you start to feel the stress of the impending repair bill you might be receiving. But when you choose the local professional team of Sharp Plumbing & Heating, you have one less thing to worry about.   
Our team of highly skilled and trained technicians will work quickly and carefully to complete your AC repair in Northborough, MA. Regardless of the problem, we won't stop until we've found the solution that will restore the flow of cool air to your home. 
When Should You Call a Professional?
Sometimes you might think that if you wait, the problem will resolve on its own. More often than not, that's not the case. Give us a call if you notice any of the following signs. 
Blank thermostat screen
Leaking AC 
AC blows warm air 
Energy bills increase 
Poor airflow from the AC 
Foul odors 
Strange noises 
These are all signs that your HVAC system has a problem that needs professional attention. The moment your cooling system goes down, you begin fighting a losing battle against the summer heat and humidity. That's why you should call Sharp Plumbing & Heating for a professional AC repair. 
We have the training, tools, and equipment needed to get your air conditioner blowing cold air in no time! 
When you know summer is approaching, the last thing you want is to worry about your air conditioner not providing cool air as expected.
The best way to avoid this unnecessary stress is to get professional AC maintenance done every year. Sharp Plumbing & Heating is the first choice for air conditioning services in the Northborough area.
Our experience allows us to provide thorough and effective professional evaluations of your cooling system. We guarantee your AC system will be prepared and work as expected to combat the summer heat and humidity.
Just like your body needs regular check-ups for your health, your air conditioner needs preventive maintenance to ensure proper and effective operation. Your unit will still function without a tune-up. However, it will likely have a shorter lifespan and perform less efficiently.
Annual maintenance by a local professional is proven to provide the following benefits:
Reduces energy bills
Decreases repairs
Prolongs the life of your equipment
Improves air quality
Helps your unit work more efficiently
Schedule your AC maintenance to help you save money on your utility bills!
Ductless vs. Mini Splits: What's The Difference?
Both ductless and mini-split air conditioners do the same job: they provide cool air to your home.
A ductless system requires no air ducts to move the cool air to your home. These systems are simple to install, especially in older homes with no ductwork. They are highly efficient and help reduce allergens more than traditional air conditioning units.
Mini-splits can be ductless, but some units require ductwork to move cool air throughout your house. They have two components: an outdoor compressor and an indoor evaporator. Both parts are relatively simple to install, requiring minimal reconstruction of your walls.
A mini-split air conditioner is an excellent investment for new construction projects, but they also make a great solution for retrofitting houses.
Nearby Residential Cooling Experts
Since 2011, our team has provided expert HVAC services to Northborough and the surrounding communities. We use cutting-edge technology to deliver the best services at affordable prices. When you hire us, you can have peace of mind knowing that every technician on our team is highly trained, licensed, and insured.
Every team member participates in continuing education courses to stay abreast of the latest HVAC technology. We'll always address problems promptly and arrive on time for your scheduled service. Our technicians will remain courteous and professional throughout the entire process. We'll always have your best interests in mind.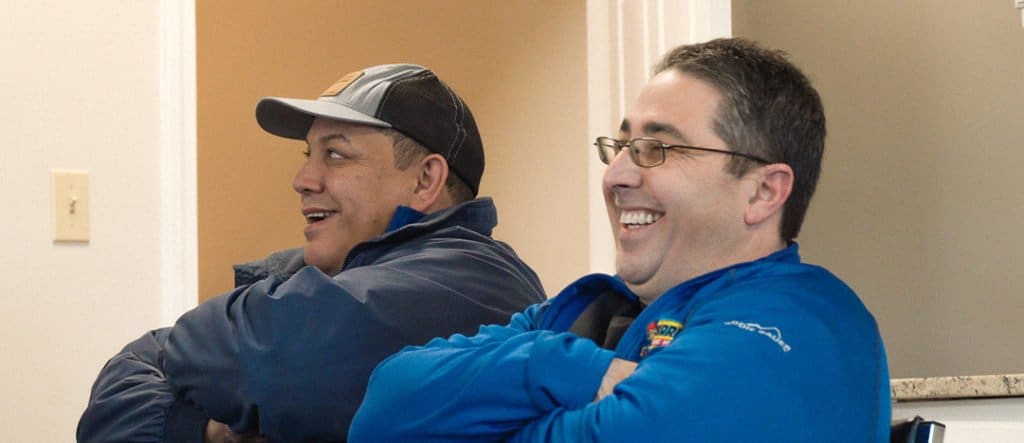 Your Plumbing & Heating Professionals
Our plumbers and heating technicians work hard daily to serve you with reliable, expert service in Northborough, and surrounding communities.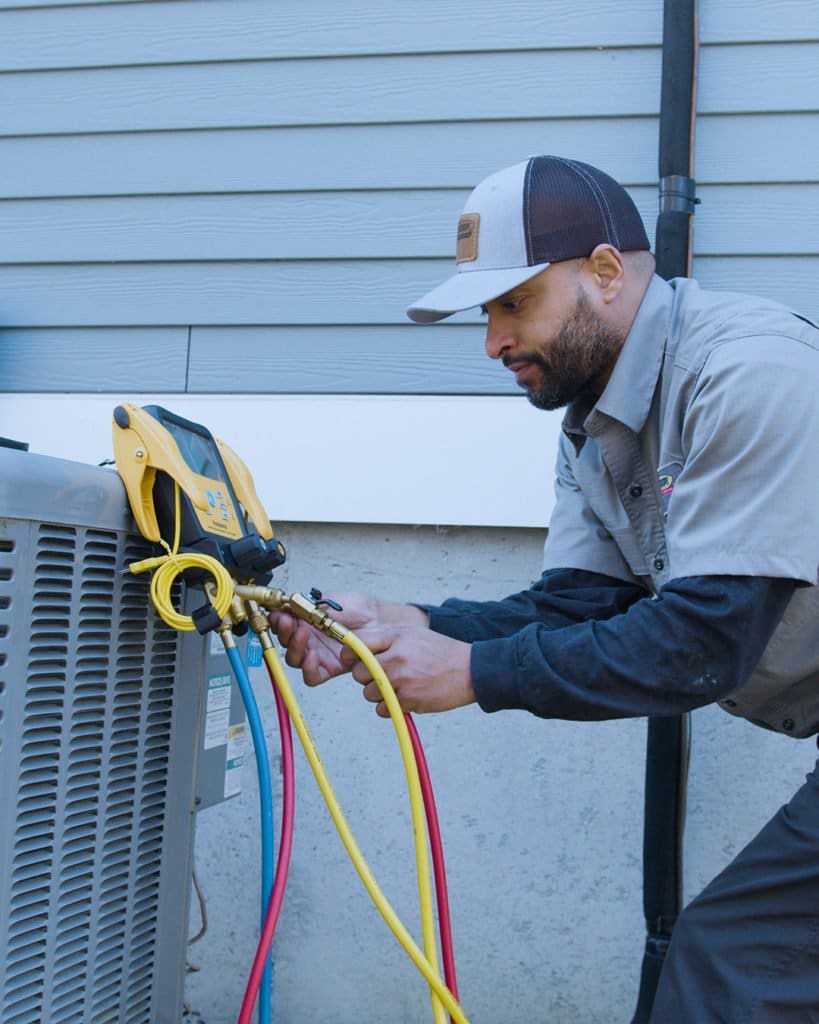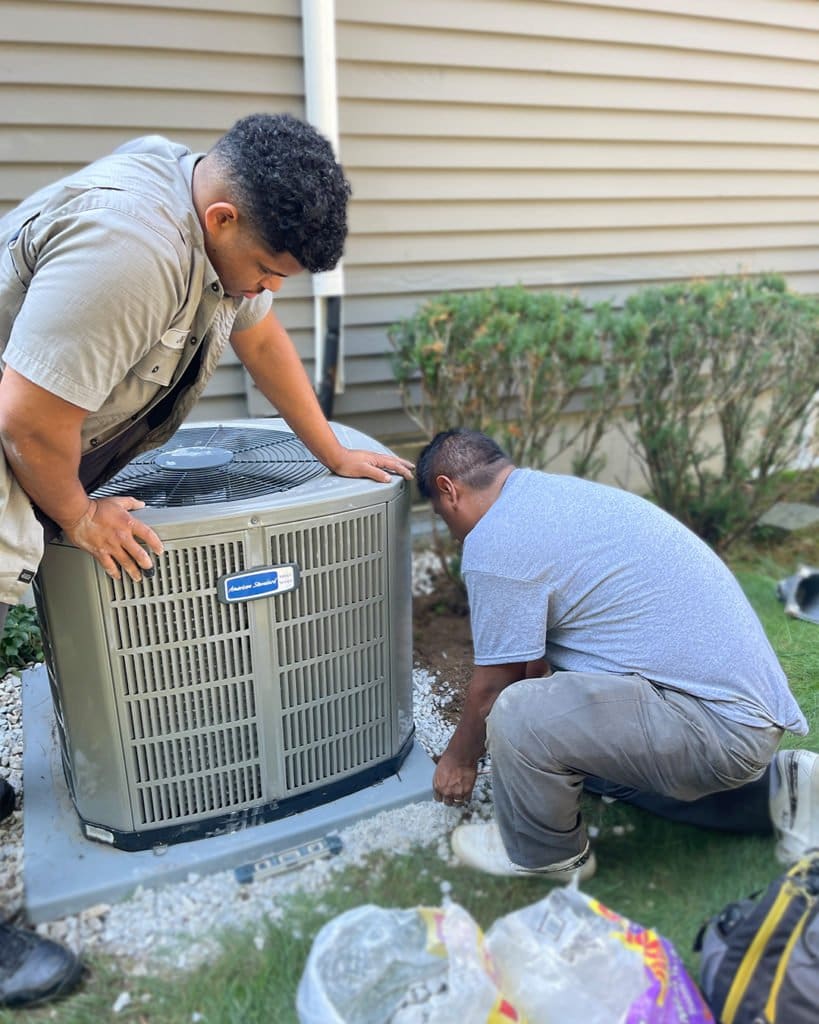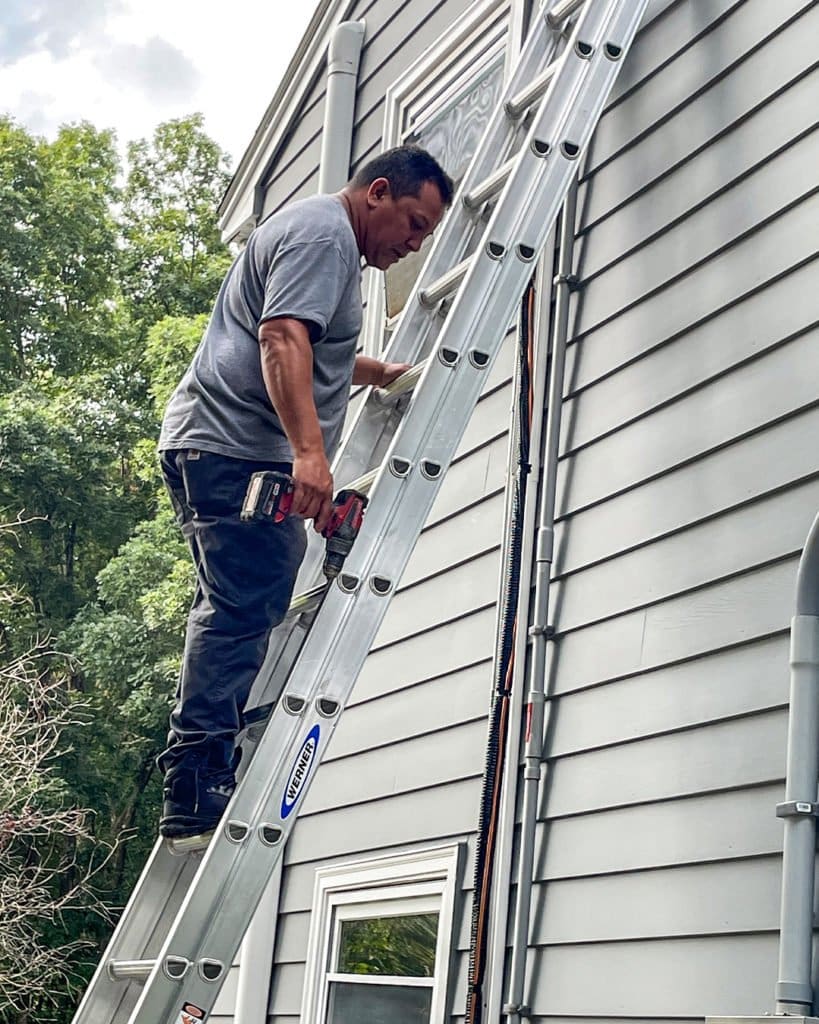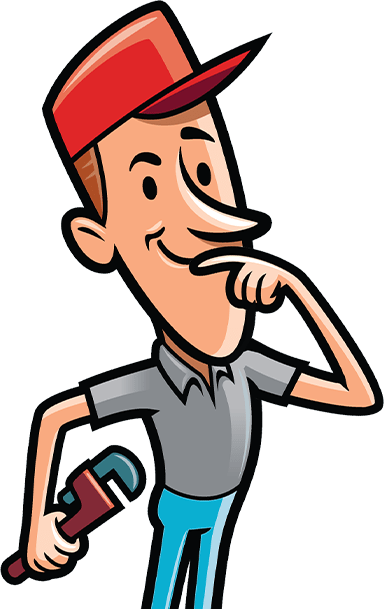 Unsure about the
types of water heaters?
Schedule a Visit
so we can help you.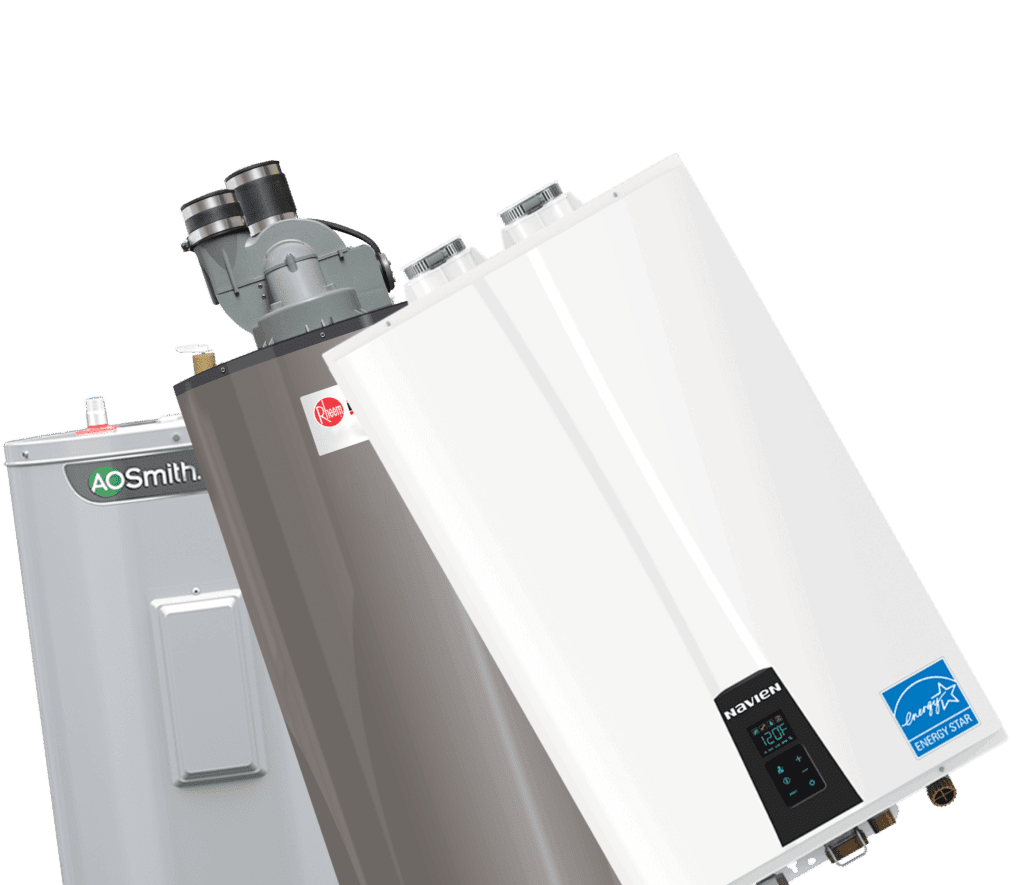 Call Sharp Plumbing & Heating in Northborough
Don't look anywhere else when you need fast, reliable cooling services. Sharp Plumbing & Heating will always guide you in the right direction. If a repair makes the most sense, we'd never suggest replacing your entire unit. We want our customers to be happy and confident enough to call us again. 
Contact the premier plumbing and heating company around Northborough, MA, today to schedule an appointment. You'll see why we're the most trusted plumber in the area. Save money by
upgrading your system!