About Sharp Plumbing & Heating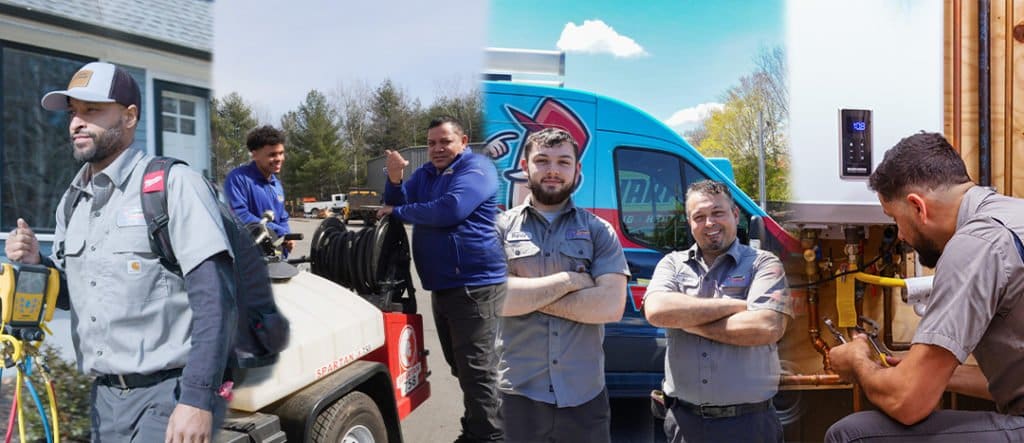 Sharp Plumbing is a full-service plumbing and heating company in Milford, Framingham, Natick, Northborough, and Berlin, MA, as well as the surrounding areas. We take pride in being the trusted provider of quality plumbing services, heating solutions, water heater services, and gas fitting services in the Bay State. Be sure to get in touch with us whenever you need professional services at a reasonable cost.
Our Mission & Core Values:
Our mission is to provide the highest level of service excellence. By providing a 100% satisfaction guarantee in everything we do, it allows you peace of mind knowing we are not satisfied until you are.
Careers @ Sharp Plumbing & Heating
We are always actively seeking motivated plumbing professionals to join our growing team here in Northborough, MA – serving surrounding communities. Interested? We'd love to hear from you. Check out our 'Careers' page to send us your resume!
Since 2002, we have been a top plumbing and heating company that has been offering a range of quality plumbing and heating services. We pride ourselves on our record for excellent work, which is unmatched in the local area and in the industry. Rest assured that every plumber in our team is highly trained, as we believe in continuous education to meet all residential and commercial plumbing needs. The plumbers on our team consistently hone their skills. We ensure personalized solutions for your specific needs.
At Sharp Plumbing, we strive to address every problem promptly, which is why we always make sure to arrive on time. As a top heating company, we make sure our team is courteous and professional in dealing with our customers. More than that, we are fully licensed and insured, so you can be sure you will not be held liable for anything while our plumbing company is at work. We will have your best interests in mind during the entirety of our stay.
Our plumbing and heating company believes that installations, repairs, maintenance, and replacements should not cost a fortune. That is why you can be sure to benefit from lasting solutions at prices you can afford when you work with our top plumbers. We also offer a 90-day warranty on all repairs to faucets, fixtures, and toilet equipment. The warranty applies to labor and parts originally installed by our team at Sharp Plumbing.
We only use cutting-edge equipment for all our plumbing and heating services. Our team will only recommend the appropriate solutions, whether you need water heater services, boiler heating services, gas fitting services, or gas line repair services. We will discuss every option available to you, as well. We also take pride in our range of plumbing services, from drain cleaning to sewer repairs. Take a look at our range of effective services:
Our team offers an array of repair services, such as leak repairs, pipe repairs, and sump pump repair. We also provide backflow prevention and drain cleaning. Rely on our plumbers to address any issue with your water dispenser, frozen pipes, fixture pumps, booster pumps, and clogged drains. We have the experience and expertise to work on all kinds of plumbing systems.
When it comes to your forced hot water boilers, steam boilers, radiant heating systems, standard and high-efficiency boiler installation, and repair needs, contact Sharp Plumbing. We also work on radiators, baseboard heating, annual heating maintenance, and other heating needs.
Water Heater Installation & Services:
Every water heater service is designed to cover any kind of unit, namely, chimney vented water heater, electric water heater, hybrid water heater, power vented water heater, tankless water heater, and indirect hot water heater units. You can also enjoy rebates from some of the water heater units we provide, thanks to Mass Save. From installation and maintenance, all the way to repair and replacement, Sharp Plumbing is the company that you can trust.
We are the experts in every gas fitting service, including oil to gas conversions. We also specialize in providing repair and installation of small gas appliances, gas stoves, gas fireplaces, gas dryers, gas furnaces, gas space heaters, and additional gas lines. Best of all, we can help you benefit from valuable rebates on these gas appliances, as customers can receive rebates on these energy-efficient appliances. You can enjoy up to $2300 on rebates.
We specialize in removing all clogs and blockages. Get in touch with our team right away to take care of slow drains or clogged drains immediately.
Our plumbers are well-versed in working on the plumbing aspects of home remodeling projects. We ensure efficient fixture installations, dishwasher installation, garbage disposals repair and maintenance, and other plumbing aspects of a home remodeling.
Contact Sharp Plumbing & Heating Today!
Expect our plumbers at Sharp Plumbing & Heating to provide you with the right solution in an efficient and timely manner. Best of all, our services come at a reasonable price. We believe that "Sharp services… happy customers!" Get in touch with the top plumbing company in Milford, Framingham, Natick, Northborough, Hudson, Sudbury, and Berlin, MA, and nearby areas. Call us today or fill out our online form to schedule an appointment with your trusted plumber in the Bay State.
Watch our Fun Recap of 2022 Video!
The Year 2022, despite all the challenges and obstacles we've found along the road, has been so fun. Especially with this Wonderful Team we have! We've made a quick compilation video of funny photos and videos we've made throughout 2022. If you want to know more about who we are and what is like to work at Sharp, watch this video: 
Complete plumbing and heating services under one roof.
We're a fully licensed and insured
business.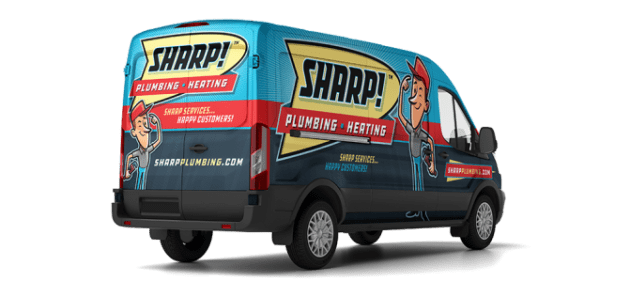 Double-Year Warranty On All Fixtures, Parts, And Labor Supplied By Sharp Plumbing & Heating. If Any Item We Installed Fails During Normal Use In The First 2-Years, We Will Repair Or Replace The Item At No Charge To You.