 Save money by
upgrading your system!
We offer an array of installation and repair services for all types of water heater units. Our team is well-versed in all kinds of hot water heater units, namely:
Chimney vented water heater
Electric water heater
Hybrid water heater
Power vented water heater
Tankless water heater
Indirect hot water heater
We are the top company that offers repair and replacement solutions. Whether you need water heater repair or a tankless water heater installation, give Sharp Plumbing & Heating a call today. We have the experience and training to get the job done in a timely and efficient manner. We will conduct a hot water heater replacement properly, as we have been ensuring quality services since 2002. That is because we believe "Sharp services… happy customers!"
Talk to a Sharp Specialists Today!
Sharp Plumbing & Heating is a fully insured and licensed business offering comprehensive plumbing services for your home comfort needs. We offer quality water heater services in Milford, MA, and nearby areas to make your life more comfortable and convenient. You can call us today for emergency services too. Best of all, you can be qualified to get rebates from Mass Save when you choose an energy-efficient heater. We use the best brands when installing water heater units, such as:
KD Navien
Ruud
State Water Heaters
Rinnai
AO Smith
Count on us for a wide range of top-quality hot water heaters and hot water storage tanks. We serve Milford, Berlin, Framingham, and Natick, MA, as well as the surrounding areas. Call us or fill out our form to schedule an appointment with our team.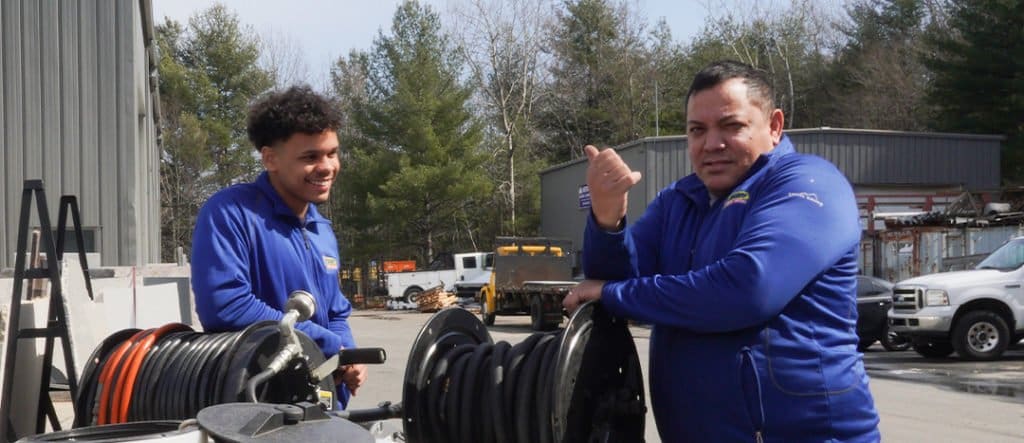 Your Plumbing & Heating Professionals
Our plumbers and heating technicians work hard daily to serve you with reliable, expert service in Northborough, and surrounding communities.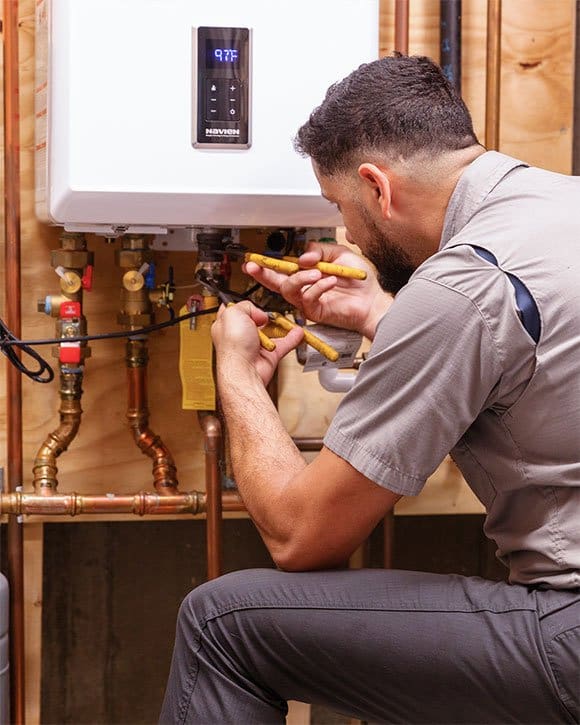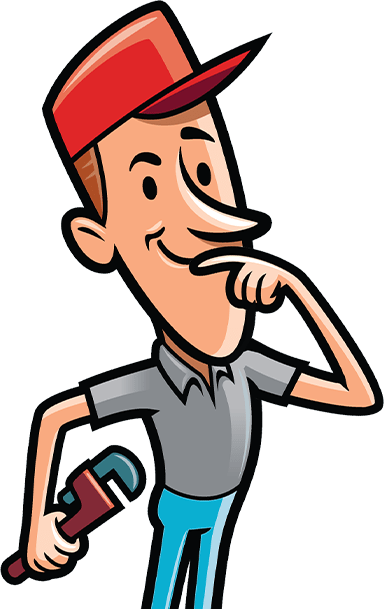 Unsure about the
types of water heaters?
Schedule a Visit
so we can help you.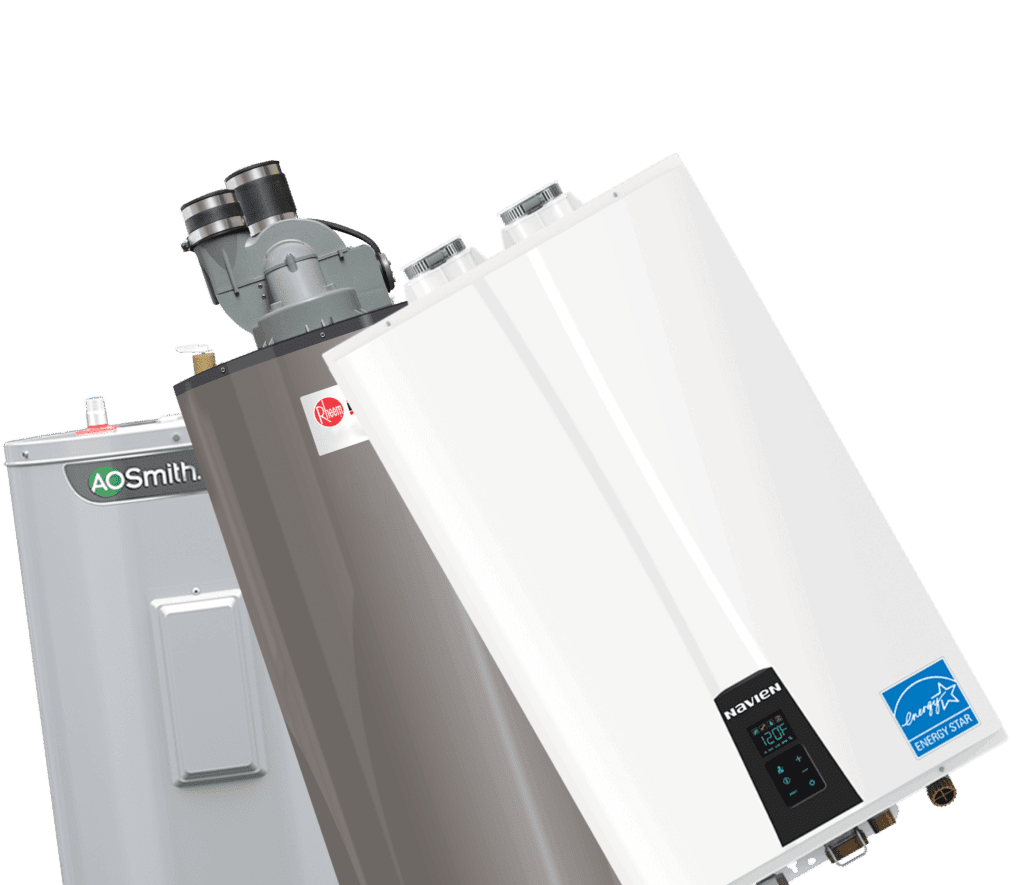 Hot Water Heater Services Near Northborough, MA
Sharp Plumbing & Heating is the trusted provider of water heater services in Milford, MA, and nearby areas. We offer a range of solutions to help you make the most of these modern water heating systems, from water heater installation services to water heater repair solutions. Get an uninterrupted hot water supply in your bathroom by getting the best high-efficiency tankers and tankless water heater systems installed in your home. You can enjoy your daily hot water shower without worrying about running out of hot water again.