 Save money by
upgrading your system!
Prompt & Effective Plumbing Solutions
We offer an array of plumbing services that are sure to be efficient and cost-effective.
As a top plumbing company, we are committed to restoring any damaged pipe and providing long-lasting replacements. Every plumber on our team is highly trained and experienced, so you can expect to benefit from our services for many years to come. We provide the following plumbing services in Milford, MA, and nearby areas.
Thorough drain cleaning is most certainly not a DIY job. In fact, home remedies for a clogged drain can make the problem worse or mask more serious plumbing issues that need attention. In addition to the other services we offer in the Northborough, MA, area, Sharp Plumbing & Heating technicians are well-trained in drain cleaning services.
We have the skills and equipment to address every type of drain problem that may occur in your home or commercial property. Contact Sharp Plumbing & Heating if you're experiencing issues with back-ups, slow draining, or foul odors coming from drains.
We service the following fixtures and plumbing problems:
Clogged drains
Toilet stoppages
Laundry room drains
Tub and shower drains
Kitchen and bath drains
Floor drains
BioOne is a 100% natural drain cleaner recommended for eliminating clogs caused by a build-up of food waste, grease, and oil. It is used to clean drain lines and grease traps and to maintain septic systems. BioOne works by using friendly bacteria to eat the waste that's causing the clog. Advantages of BioOne include:
Made in the USA
Non-hazardous and non-pathogenic
Recognized by the U.S. EPA Safer Product Standards
Safe for pipes, pets, and people
Knowing the water coming out of your taps at home is clean and safe used to be something people could count on. Unfortunately, that isn't always the case these days. That's why Sharp's Plumbing recommends water filtration systems to their customers.
The right filtration system removes industrial and environmental pollutants and the natural minerals that give water an unpleasant taste or smell. When you have a water filtration system installed by one of the experts at Sharp Plumbing & Heating, you can rest assured your drinking water is safe, free of contaminants, and refreshing to drink.
You depend on your water heater for showers, cooking, cleaning, and doing laundry every day. If it needs repairs or if you need a new water heater installation in Northborough, MA, call on Sharp Plumbing & Heating to get the job done as quickly and efficiently as possible.
Our team of experts is trained in the maintenance and repair of all types of water-heating units, including:
Chimney vented water heaters
Electric water heaters
Hybrid water heaters
Indirect hot water heaters
Power vented water heaters
Tankless water heaters
If you're having a new hot water heater installed, don't forget to ask about rebates from Mass Save. We can help you select an energy-efficient heater to qualify for the rebate program.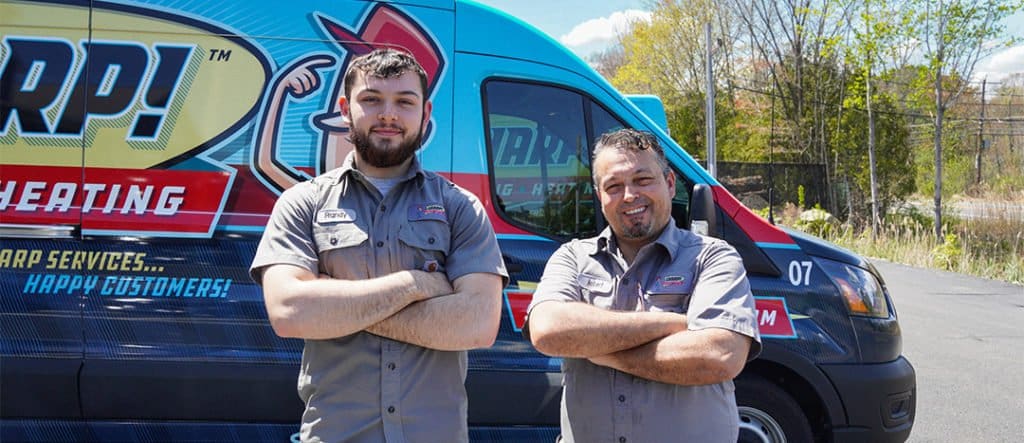 Your Plumbing & Heating Professionals
Our plumbers and heating technicians work hard daily to serve you with reliable, expert service in Northborough, and surrounding communities.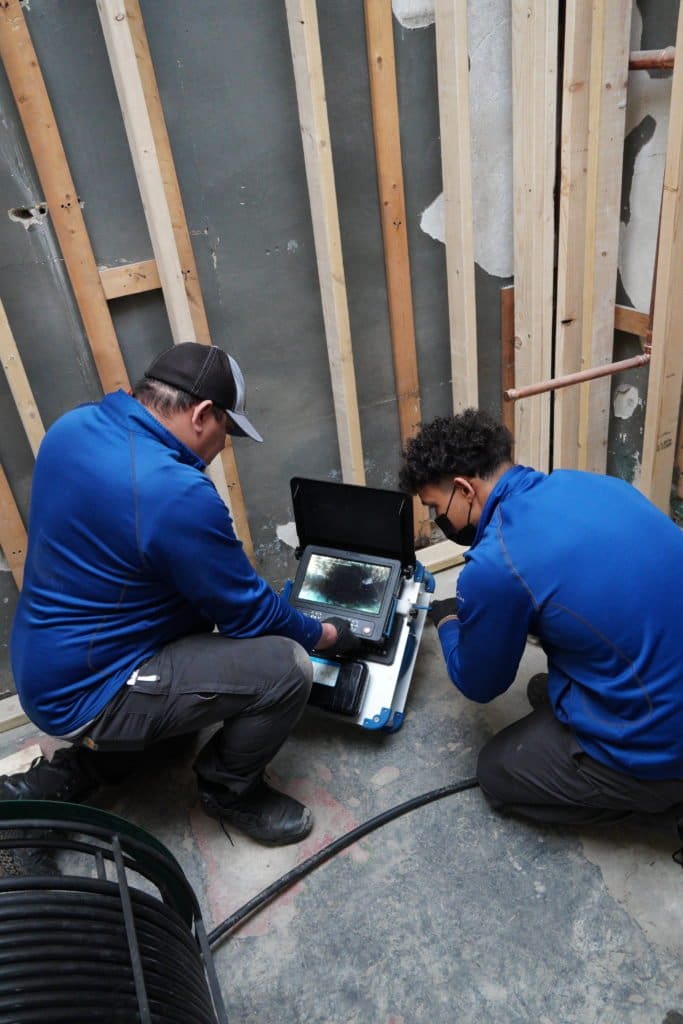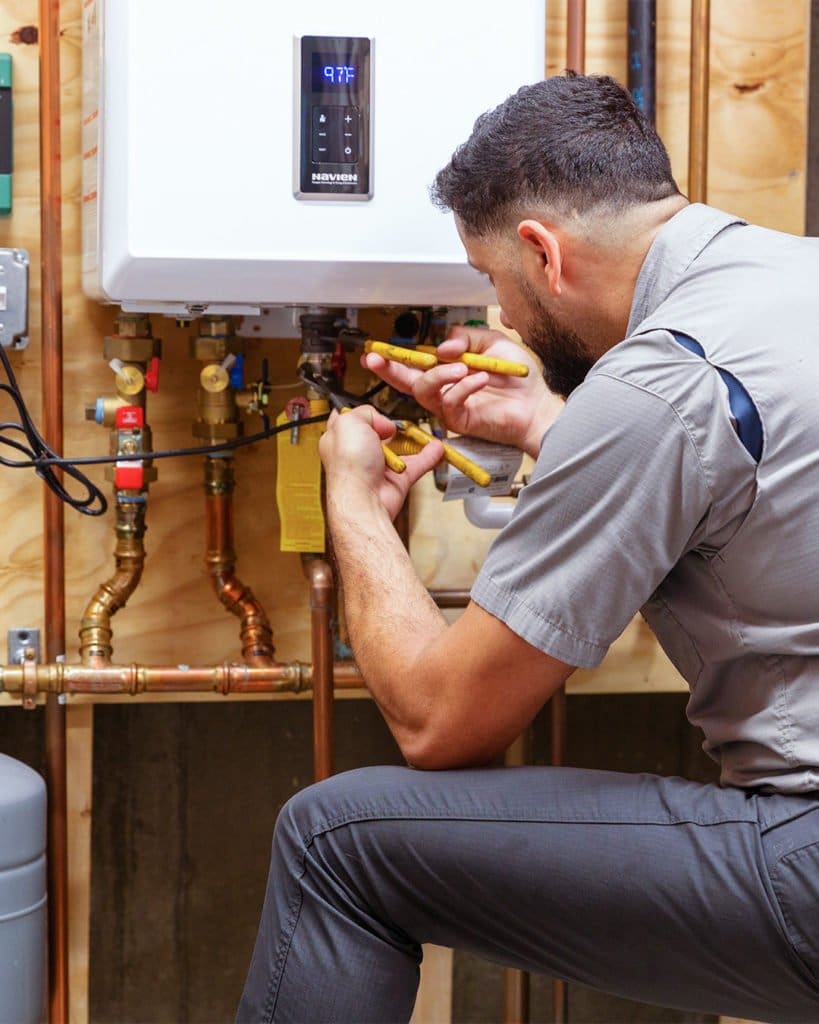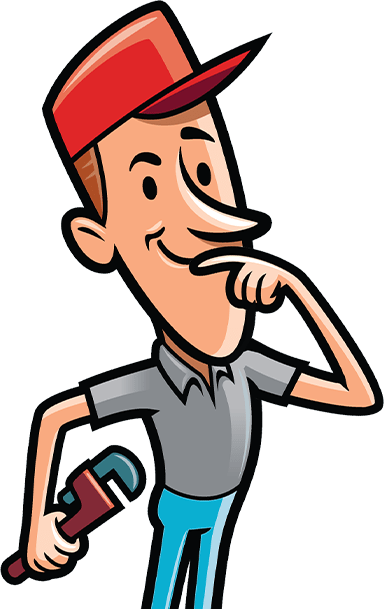 Unsure about the
types of water heaters?
Schedule a Visit
so we can help you.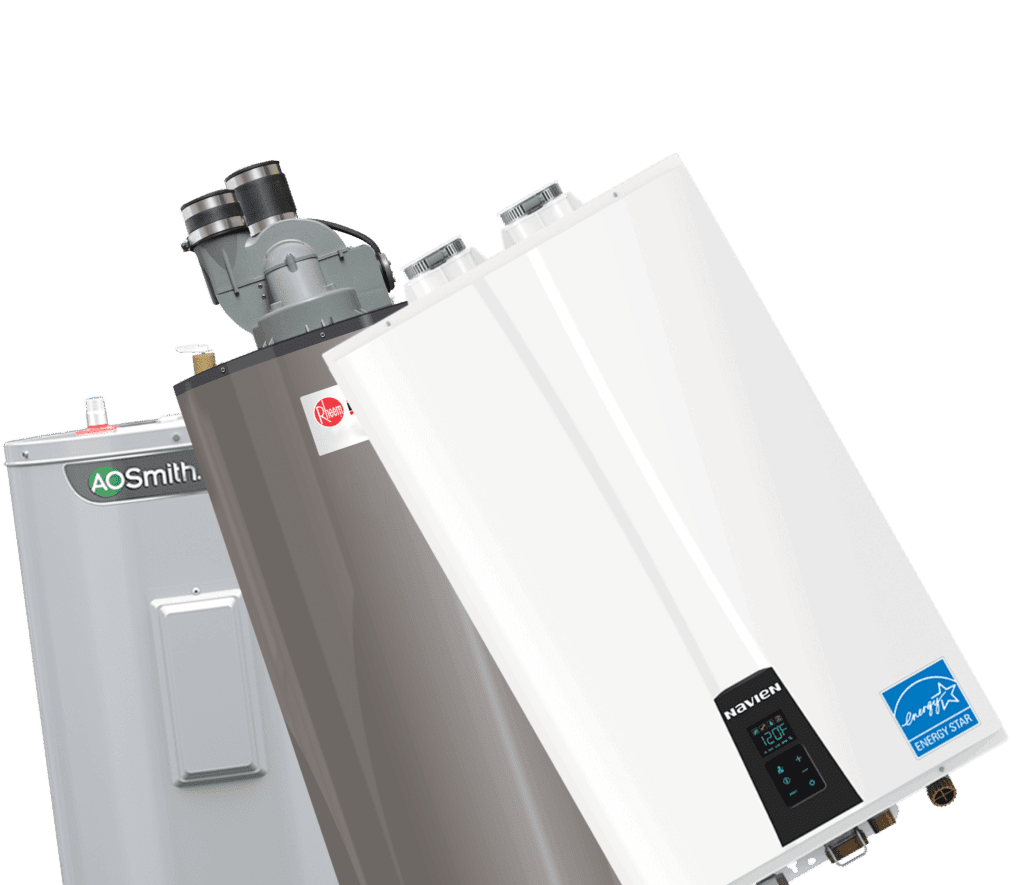 Even high-quality plumbing installations can break down over the years. With time, seals come loose, and pipes become worn. That can lead to leaks, water flow problems, clogged drains, rusty or moldy water, and other types of plumbing repairs. At some point, repiping becomes the best option. When that point comes, you can count on the expertise of Sharp Plumbing & Heating for all your repiping services.
Our well-trained and experienced plumbers are also available for piping in new construction and additions throughout the Northborough, MA, area.
Don't put up with the constant and costly problems of antiquated plumbing. Let the Sharp Plumbing & Heating team replace those old pipes and get your home running smoothly again.
Installing a new dishwasher is more complicated than it sounds. And even if you are a very experienced do-it-yourselfer, dishwasher installation is a job better left to the professionals at Sharp Plumbing & Heating.
Our team members are trained in the installation of all brands and models of dishwashers. Our work is guaranteed, and we won't leave until the unit is working and ready for use. We'll even take that old dishwasher away when we go. If your dishwasher has seen better days, call Sharp Plumbing & Heating to install the brand new model you've been dreaming of.
Garbage disposals are dependable and long-lasting appliances, but they do occasionally need repairs. Large bones or utensils can unknowingly become jammed in the disposal and cause it to stop working. That leads to a clogged drain and a big smelly mess in your kitchen sink.
Don't worry, Sharp Plumbing & Heating can help even after hours. We offer emergency plumbing services throughout the Northborough, MA, area.
If your garbage disposal makes strange noises, won't always start when you flip the switch, or is needing frequent repairs, it may be time to install a new one. The friendly professionals at Sharp Plumbing & Heating can help you select the unit that will work best for your home and needs.
Other Northborough Plumbing Services
Sharp Plumbing & Heating provides training, customer service, and product information on BioOne for customers throughout the Northborough, MA, region.
Pipe repair and replacement
Plumbing fixtures installation (tub/shower, sinks, toilets, and much more)
Washing machines installation and repair
Garbage disposals replacement
Water dispenser repair and replacement
Frozen pipe repair
Water filtration system installation and repair
Fixture pumps repair
Booster pumps repair
Backflow prevention
We provide expert plumbing services to Northborough, MA, and surrounding areas, including:
Berlin, MA
Framingham, MA
Judson, MA
Milford, MA
Natick, MA
Call Sharp Plumbing & Heating day or night for a burst pipe, backed up toilet, or any other plumbing emergency. The pros at Sharp Plumbing & Heating are reliable, trustworthy, and ready to help.
Professional Plumbing Services Near Northborough, MA​
Sharp Plumbing & Heating has been a top plumbing company since 2002. We provide quality plumbing services in Milford, MA, and the surrounding areas, and we ensure effective results. We provide regular plumbing maintenance services as well to keep it working properly without any leakage and clogs.
From leaky faucet repairs to bathroom renovations, you can rely on Sharp Plumbing & Heating. We will address all of your home plumbing needs at competitive prices. Our plumbing experts are fully licensed and insured, eager to serve you in Northborough and surrounding communities.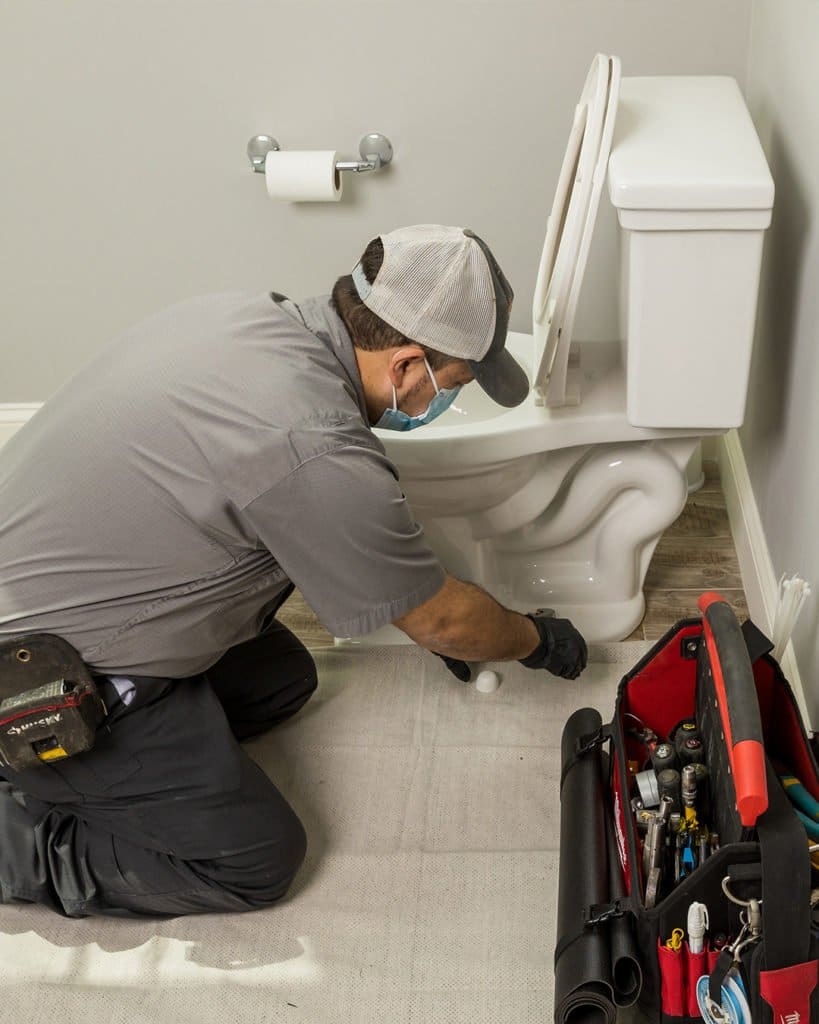 Contact Sharp Plumbing & Heating, Today!
Don't waste your time searching the internet for "a plumber near me." Sharp Plumbing has been proudly serving the communities of Framingham, Judson, and Milford, MA, since 2002.
Sharp Plumbing & Heating offers reliable plumbing services at a reasonable cost. Apart from serving Milford, MA, we offer extensive plumbing installation services for new constructions, remodeling, as well as selective additions to plumbing systems in Berlin, Framingham, and Natick, MA, and nearby areas.
We ensure effective results for all your plumbing needs through the services of our fully licensed and insured contractors and technicians. Call us today or fill out our online form to reach out to the local area's most trusted plumber.
Schedule an appointment for a plumbing repair or replacement service today with our local team. We look forward to hearing from you soon.